First-Time Home Loans In Minnesota
Getting the keys to your first home is a special moment一it's a wonderful feeling when it's finally yours. At Thistle Financial, there's nothing we love more than to help our fellow Minnesotans with their first home loan.
Request Rates
What Are The Best Loans For First-Time Home Buyers?
Frequently Asked Questions
When mortgage rates drop 1% to 2% lower than your current loan rate, it's an excellent time to consider refinancing. The most significant benefit is that your monthly mortgage payment is likely to drop, saving you money in your budget.
You can pay a lender points to get specific terms you'd like in your mortgage financing. Each point is 1% of your total loan. For example, if your home loan amount were $400,000, each point would cost $4,000. Points are typically purchased to get a lower interest rate.
Should I pay points to lower my interest rate?
If you plan to stay in your home for at least a few years, then paying for points to lower the interest rate can help you keep your monthly loan payment where you want it. Points can also help you qualify for a bigger loan amount.
If you don't plan on living in the home for more than a year or two, it's probably best not to consider purchasing points. That's because your monthly savings may not make up the cost you paid upfront.
APR refers to the "annual percentage rate." It's the cost of a mortgage on an annual basis and is likely to be higher than the stated note rate because it also takes into account points and other credit costs.
The value of knowing the APR is that it allows home buyers to compare different types of mortgages based on the loan's annual cost. In other words, it measures the true cost of a loan. It's also important to note that it doesn't affect your monthly mortgage payments.
What does it mean to lock the interest rate?
Interest rates can change from day to day, and locking in your rate keeps you from having to ride the wave. A sharp rise in an interest rate can increase a mortgage payment, so lenders can allow a borrower to lock in an interest rate. The rate is locked for a specific period of time, usually 30 to 60 days, and sometimes there is a fee.
What documents do I need to prepare for my loan application?
Preparing your documentation in advance can help ensure your loan application gets off on the right foot and will help speed up the process. Typically, you'll need to provide copies of these items:
Photo ID
Pay stubs
W-2s
Bank statements
Documentation for any other assets you have
A gift letter if a family member or friend is giving you money to help with your home purchase
Lenders will also pull your credit report, so taking the time to review it in advance is a good idea. You'll want to be prepared to explain any blemishes on your report, for example. To get started, visit annualcreditreport.com to request your credit report from the three major reporting companies—Equifax, Experian, and TransUnion. You're entitled to a free report from these companies every 12 months.
How is my credit judged by lenders?
Lenders use a credit report to get a complete picture of your finances and ensure you are a responsible borrower. They'll look at your credit report for indications of your bill-paying history, any late payments or collections that may be on your report, the number of accounts (and type of accounts) you have, and the age of your accounts.
What can I do to improve my credit score?
A good credit score can certainly help you get favorable mortgage terms. However, if your score is low, here are three steps you can take to begin improving it:
Pay your bills on time.
Are you close to the credit limits on your credit cards? Pay these down.
Don't apply for new credit, especially while trying to get a home loan. Your score may drop if you have too many credit inquiries.
Keep in mind that it can take time to improve a credit score. But if you focus your efforts correctly, you'll see a change moving forward.
Appraisals are key to mortgage loans because they give lenders an estimate of a property's fair market value. Only a state-licensed professional is qualified to appraise a property. They inspect the physical condition of the property and take into account its location and comparable properties in the area and other factors.
What is PMI (Private Mortgage Insurance)?
Lenders use Private Mortgage Insurance (PMI) to protect themselves if you can't pay your mortgage and end up defaulting. You'll typically be required to purchase PMI if your down payment is less than 20%.
What is 80-10-10 financing?
Home buyers who don't have 20% cash down and want to avoid paying for Private Mortgage Insurance have an option called 80-10-10 financing, which works like this:
You have a traditional first mortgage for 80% of the home's purchase price
You have a second mortgage for 10%
And then you make a cash down payment of 10
There's also 80-15-5 financing, although you may have a higher interest rate and have to pay higher loan fees because lenders view this as riskier (due to the low down payment).
Closing is when you officially take ownership of the property.
Just before closing, you'll be invited to take a walk-through of your home to ensure that any requested repairs have been completed and that any items it was agreed would stay in the house (such as appliances) are included.
You'll sign the final paperwork, deliver your closing funds (typically via a cashier's check or wire transfer), and get your keys.
Hear From Folks Just Like You
It was a pleasure to work with Mark. He was a pillar of calm in what was a somewhat whirlwind experience for us... I know he cared about our situation like it was his own, and therefore worked really hard on our behalf.
Your Mortgage Resource Center
Loan Comparisons
What types of loans are available? Find out what each type of program offers.
Compare Loans
Lots Of Options
We've built strong partnerships with top lenders, which means you'll get the best options and rates.
A Tailored Approach
We take the time to understand your goals and help you find a loan that's right for you.
Easy To Reach
At Thistle, we don't leave you hanging. We're always here for you when you have questions.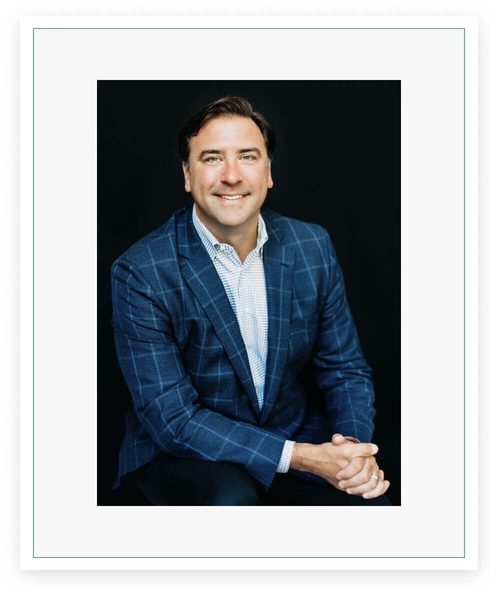 Hi, I'm Mark Thistle
I'm an independent mortgage broker based in Eden Prairie with more than 20 years of financial industry experience, primarily in mortgage financing. You come first in my bookㅡyou can count on me and my team to be there for every step of your home buying journey.
Ready to Begin?
We're excited to get to know you and start looking at options that'll help you realize your dream. Contact your Minnesota mortgage broker today!